I like looking at the positives in any situation.
When I was a kid and didn't have much to be happy about, this became a coping mechanism. Even if situations were not good and I wasn't happy, I'd take lessons (if any) at face value, wouldn't dwell on the sad bits, and move on by recording the positives. This made it easier to have a better outlook on things.
I'm still a realist when it comes to having expectations for the future. I don't dream of everything. No one would call me a "positive" person because, most of the time, I'm not. Only when it comes to reflecting on things do I become that version of myself.
2020 has made me glad for this habit. There has been so much that I missed this year, and I need to focus on the good things otherwise I'll fall into a sad hole. My friends and I were waiting for 2020 because we'd graduate from college this year and, since our last semester was flexible and classes were minimal, we were expecting to enjoy a lot as a goodbye to college. That was what this year was supposed to be, instead it is so much different.
While it's not a bad thing to feel sad about missing key things that everyone has, I would really like to leave 2020 with some good thoughts so that it is not as bad in my head.
This post is the last of my prompts as a Bookending Winter 2020 host. I wanted to take one day during my time to encourage others to look at the positives as well. There is a lot of negativity on the internet, especially social media. And let's not even talk about how this year is portrayed. Having all those negative thoughts is not good and they need to be balanced out with positive thoughts and memories so that we don't feel hopeless.
If you have gone through some really bad times in 2020, or if you're still going through them, thinking about them is completely valid. And you definitely don't need more negativity from the internet. With this post, I'm just trying to add a pinch of positivity on the internet which resembles a dark hole with shouts and short-lived fires.
I also want to remind you that even though times have been bad, maybe worse for others compared to you, you are still allowed to celebrate the good things. Yes, others need our help. We should stay informed and amplify voices. But you cannot sustain doing those things if you don't take care of yourself as well. A small step of self-care is reminding yourself that things are not so bad and that you do have things to celebrate.
Take today (or any one day) to talk about the highlights that made this year bearable. It can be big things or small things. It can even be routine happenings that occur every year. Simply list out the good things of 2020. It will definitely make you feel better.
Going into 2020, I already knew that this year would be full of events. I was prepared for HECTIC year with college, internship, job, taking this blog to the next level, my first ever concert (with Lauv), and hopefully going out more. I also had grand visions in my head—of buying gifts for people I love, being able to buy whatever I want without worrying about spending, making a few last memories in college, and more.
All of those things didn't happen. But enough did. And in those gaps made by things that did not happen were new memories that I will cherish.
For today's post, I'm going to focus on real life things and not anything related to blog or social media. I spend enough time celebrating things that happened on the internet. Real life needs some appreciation as well.
the big highlights
I graduated from college this year. I am now a computer science and engineering graduate. There were times in the middle where I was so ready to give up but I made it! This is not the major I would have chosen for myself if I had free reign, but it is the one that I ended up doing. It's huge that I managed to graduate with average grades.
I have been looking forward to graduating since my second year of college. By then, I had enough of mainstream academia. I may not be a genius but I am smart. I know that. But the academic system is not made for people like me. I don't do well with rote-learning or remembering exact answers and steps that Indian education system requires. Hence, I was just not able to do well in exams. The only times I did well were when the subjects required logic more than textbook knowledge.
So I'm very glad that I'm done. Unlike my friends who started being nostalgic about leaving college months before it ended, I was so ready to leave. I do have my nostalgic moments here and there but they're mostly related to hanging out with my friends. They are NOT related to college itself.
The next highlight which generally comes after graduating is starting my first job ever. I'm currently working and its definitely different from anything I've known. But I'm happy with it and do not want to go back a year to experience things again.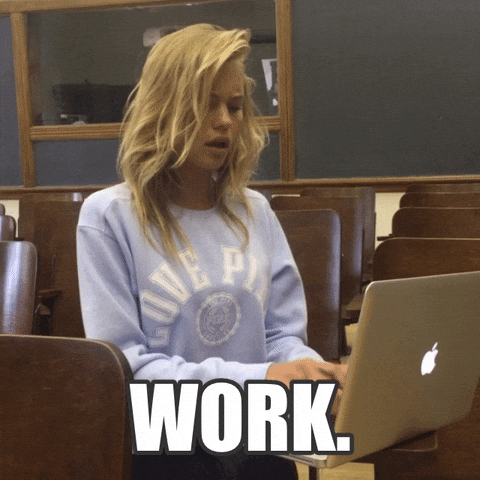 With the job, and the few months of paid internship I had before that which overlapped my last semester, came financial freedom. Having enough of my own finances has changed me. I no longer calculate my expenses every time I go out to eat and don't say no to many things because I'm strapped for cash.
It completely changed the way I look at some things, and it also helped me learn more about myself.
Ever since I started bullet journalling way back in 2016, which was right before I started going to college, I've been keeping track of my expenses. Since I was living on my mum's cash, I was meticulous in keeping a log of where it is all going even if she didn't want to know. I wanted to be aware of my expenditure and hence be able to plan ahead with savings.
Keeping track also comes from my habit of generally spending less. I have never been good at spending on whatever I wanted. All my expenses had to be reasoned for in my head. Before buying books at the bookstore, I would have a full-blown argument in my head on whether I actually need them or will they be unnecessary expenditure. It led me to look for second-hand bookstores where I can sell the books back at half price and hence save a little. And similarly for everything else. I had to reason to myself that I'm buying things because I do need them and that they would help me feel better/do things better.
Through it all, I had grand visions of spending easily when I started earning. In fact, when I started my paid internship and found out that I would be passing through bookstore on my way to and from the office every day, I was worried for my wallet. I thought that I would not be able to resist books.
I also had a running list of things that I would buy after I get my first salary. Throughout the years, items got tacked onto the list of "when I can buy, I will buy this."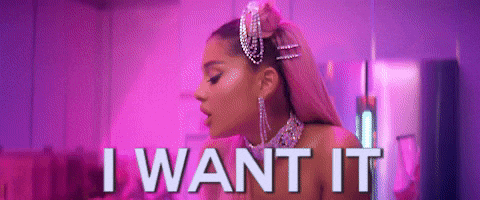 But when the time came, I didn't buy any of those things. I know, it surprised me too. When I got my first measly internship stipend, the only I thing I got for myself was a subscription to Storytel. And that too on a huge discount which they were offering to people coming back to their service after a long time (I had taken a free month trial a couple years back). So, out of the entire stipend, I spent 50 rupees on myself. That's less than a dollar, by the way. Every other expenditure was normal like before. The only difference was that they didn't come with guilt. Otherwise, it was the same.
Only after the restriction on money was removed did I learn that I am actually responsible with money. I don't buy things unless I need them. Unnecessary expenditure is highly cut out.
This became a negative influence after a while because I was not able to buy anything as a gift to myself. After months of internship and saving up, I had to be highly encouraged by a few friends to spend on myself. I got the BTS Samsung galaxy buds+ and that was my only selfish purchase. It was expensive, yes, but I also could afford it because I spent on nothing else.
Even now, I find it really hard to buy myself things. I do buy a few more books than normal but it's only because they are on discount or because I know that I can sell them back. In fact, I unhauled about 20 books from my shelf recently. Books is definitely not a problem for my wallet, like I had feared. The only few extra expenditures now are gifts for my mom and my friends. Also normal things for home like bills and stuff. But nothing like what I had expected from someone with sudden financial freedom.
Another thing that came with earning myself was the ability to donate. I don't know what got me really into donating, but I have always wanted to. I never did before because it was not my money and I'm not going to tell my mom how to spend her earnings. But now that I can, I am. And it feels good.
I am classifying this as a big highlight because 1) I have always wanted to do it and 2) I don't see everyone doing it. Donating shouldn't be a big thing but it is because of how rare it is.
After I got my first stipend, I did send some money to temples out of tradition. My family donates to temples in a gesture that we are giving back to God what God has given us. I don't believe in godly reasons but since I don't want to fight my mum on faith and religion, I listened to her and sent some to a couple temples.
Other than that, I've been donating for different causes every month for every earning my second earning month which was February. Sometimes it's less, sometimes it's more. Lately since I've been staying at home, my donation amount is close to how much I spend on myself. And it makes me happy.
I don't have Paypal so it's mostly donations for Indian causes, but it's something. I'm not great at retweeting and sharing on social media, especially after I became aware of how much I participated in spreading misinformation, so the least I can do is donate after some research.
And most of the time, things come up. Like the lockdown affecting labourers, Chennai floods after the recent cyclone, and now the farmer's protest. Also smaller things like organizations helping specific people in need. You can never say that there is nothing to donate for.
As of now, my donations don't help with taxes since I don't earn enough to be taxable. But I am planning on donating instead of paying tax to the government from next year. That way I can be sure of where at least some of my taxes are going.
On a completely different note, my next big highlight is that I finally got surgery done for my branchial cyst. I had a swelling on the right of my neck and it became a huge part of how I dressed up, how confident I felt going out, and more. I'm not going to talk all about it because I already have in another post. But I want to mention it as a highlight because it is huge.
the small highlights
These are only small because they don't have a big date or a number. These are things that I had/worked on throughout the year in small amounts and they helped me to keep going on.
The first thing I'm glad for this year is Discord sessions. My friends and I from college used Discord to catch up and chill together after lockdown came into effect. We spent a lot of time on voice channels in the beginning. Even though I don't talk a lot, I like being part of the conversations. It gives me a semblance of social life.
I also joined other Discord servers this year. Ones with readers, bloggers, and random people too. As usual, I'm not very active or chatty but I do talk sometimes and have made some new friends online. It has been nice to have other servers to go to when my college friends are busy. Nowadays I'm actually more active on other servers' voice channels than in the server with my real life friends.
2020 also saw me fall in love with audiobooks. I got a subscription in February to keep me company when I travelled to and from office. Of course, lockdown came into effect soon and since then I've been working from home so audiobooks were barely used for travel.
It took me a while to figure out when I can listen to them but, soon enough, they became my relaxing activity after work. I work on the laptop all day, blog in my off-time, and also keep up on social media. All this adds a lot of stress on my eyes and audiobooks became my way of chilling without stressing my eyes further.
Now that I got hooked onto audiobooks, I'm not going back. They're ingenious! I can listen to them when doing chores, when journalling, when I'm formatting blog posts, or simply when I'm closing my eyes after a long day of work.
This year was also about trying new things. One of my resolutions was to try new hobbies. And I did try! The hobby that stuck with me was digital drawing. I did it a lot in October and did not touch my drawing tablet in November. I'm working on getting back to it slowly. I want to make it part of my creative outlets and do it regularly.
I don't really have ideas to draw so I'm mostly redoing art on Pinterest in my own style, or I'm drawing random things. My current drawing is something very random and I don't know where I'm going with it, but it is a relaxing activity to do. I even pair drawing with audiobooks!
Another resolution was to broaden my reading and try new books. And I did do that! To help, I made a few smaller goals. I joined an annual reading challenge (2020 Popsugar reading Challenge) with prompts which would make me pick up new books. I'm currently on the last book for the challenge.
Part of broadening my reading was the goal to read more non-fiction books. I'm not reading as much non-fiction as I want to yet but I'm doing much better. I read ZERO non-fiction books in 2019. Once I started picking up non-fiction, though, it wasn't that hard to continue doing it. I read 10 non-fiction books this year, which is a lot of progress. Especially considering that it takes me longer to read non-fiction.
I've also been more mindful of my reading this year, for the most part. I pick up non-fiction more often, I pick diverse books more, I've started reading books written by Indian authors, and more. There has been a lot of progress in my reading. Seeing it at the end of the year makes the year-long effort worth it.
I'm glad I stuck to real life things because they have been enough to make this a really long post haha. If you've stuck through with me so far, you're the best 💙
As I said earlier, this is my last post as a Bookending Winter 2020 host and it has been so fun to come up with prompts. Thanks for having me, Clo and Sam! The next few prompts are going to be hosted by Maude @ Psyched For Books. Do check out her blog to see her prompts as they go up.
Note: I got a new domain, and hence, have discontinued this blog! Please follow my new blog for new & better content!