Welcome to the first "the chatty habitat" post!
I've been doing if we were having tea posts for almost a year now and they're one of my favourite posts to do. Recently, I've been wanting to switch up the format a little bit.
While I want to keep the vibe the same where I write these posts with the idea that I'm hanging with you with tea (or another drink), I want to make the post flow together instead of having sections. I tried this format in the last post and quite liked it so I'm going to follow that from now until I get bored with it.
Credit for the new name "the chatty habitat" goes to my friend RonJ. We were talking about how everyone picks chatty posts* whenever I ask people to vote on Twitter or Instagram and he casually nicknamed my blog as the chatty habitat. And I really liked it, so I'm going to run with it.
*apparently most people are interested in hearing me ramble and chat about things all the time? Because this has won in every poll of mine. Everyone's nosy lol.
As usual, feel free to get a drink and settle down!
The first thing that I really want to update y'all is my new plans for the blog. It's been a few weeks since I thought of it and decided to go with it. While it may seem small to you, it makes a ton of difference to me with behind-the-scenes stuff.
I'm not sure if you've noticed, but I'm VERY consistent with blogging. I've posted every Wednesday, Friday, and Sunday from January until end of August. That's 8 months of 3 posts a week and zero breaks.
The reason I was able to keep up with it was because of the pandemic, if I'm being honest. There's no travel, no outings, or hangouts which meant that I had more time to spend on the blog. And I made the best of it.
I'm still not burning out because, apparently, I have consistent blogging down but I do WANT to make changes. And this doesn't come because I'm uninspired but because I want to change the blog's direction a little bit.
This blog started without a niche and while I did good with maintaining that in the beginning, I've been posting more about books for the last year or so. It was mainly because I wanted to fully be part of a community and book blogging was closest to me. But I'm not always happy with my content because I want to talk about so much more like Kdramas, and blogging tips.
Also, I found book blogging posts easier to do especially since there are blogging memes and book tags. Since I was blogging thrice a week, I picked these "easier" posts to do more than the posts that I really want to write.
So the change now is that I'm going back to posting about everything. I'm bringing back discussions posts and blogging tips. I also really want to bring back Kdrama reviews which take me the longest to write but are also very satisfying to post.
In order to keep up with this change, I've decided to blog less frequently. Thrice a week is hard to do with long-form blog posts, especially when researching & formatting comes in. I've decided on one to two posts a week, although it might change depending on when I'm free and when I'm inspired.
If you've kept a close eye on this blog, you might have realized that these changes have already started happening. I posted a discussion post which received a REALLY good response and shocked me. There has also been a more personal post where I put your detective skills to the test. There was also a post on blogging which I'm super happy with.
So.. yeah. Changes are happening and I'm very happy about them.
I think once I figured what works for me and this blog, I stopped trying new things and that is what I'm trying to change. If you notice, this post's header image is also different. While it may seem inconsequential, my header image style has been the same for the longest time. Going for something different which doesn't match with my "brand" and might hurt my visibility, according to tons of advice posts, is a little scary.
But I need to remember that I'm not here to make money and high blog stats don't give me anything other than satisfaction so I might as well experiment and do whatever I want.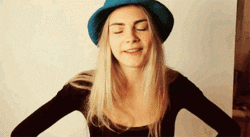 That being said, the change will fully be seen only a few months later because Blogletters is starting this month! I've been spending quite some time in preparation for it and have also scheduled some of the interviews.
The current plan is to post Blogletters interviews on Mondays and Thursdays. This leaves Saturday for my own posts if I have anything. Which I mostly will because I cannot go from posting thrice a week to less than once. This girl simply has too much to talk about (proof: this post which you're reading).
I am VERY excited for y'all to see the posts. And because I'm me, I went extra hard on these posts and spent a lot of time to get the formatting right. Past Sumedha thought these posts will take lesser time to write since the content is mostly ready but she miscalculated efforts for formatting and presentation. I am much wiser today, thank you.
My last ever undergraduate finals are OVER. It was highly stressful and I have no idea how I managed those three days. It feels like a dream or a blur to me. But, they are thankfully done with and everyone I know (me included) managed to stay safe and not contract the coronavirus. It's been two weeks and none of us showed symptoms so I'm assuming that we're alright.
I am having a small identity crisis, though. Being a student is like an identity in itself. After being a student for as long as I can remember, suddenly having to let go of that label is giving me a crisis.
Who am I now? I'm not a student. Is my identity my job now? That I'm a software engineer? But I don't know if that's an "identity."
I know that I'm lucky enough to have this blog. I can say "I'm a blogger" but I've been saying "I'm a college student & blogger" for so long that having half of that identity taken away is jarring.
From what I can see, my friends are only being nostalgic about college. No one whom I talk to is having an identity crisis about not being a student and I feel alone in having to rethink my identity.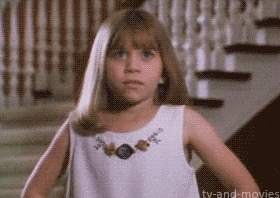 On the plus side, not being a student anymore means I have actual weekends now. Saturdays and Sundays are my days where I don't have to work towards any deadlines. Considering that I only had Sundays off as a student and I still had to do assignment and worry about things, having TWO DAYS off is phenomenal.
I'm not used to being so free and I think that's why I'm still blogging more than I planned. This is the third post to go up in a week so I'm clearly not sticking to my new blog plans. I'm also spending time on blog posts that will go up a MONTH later. I'm working on this blog so much because I have the time and I'm not used to having less to do.
Other than blogging, my weekends are filled with me sleeping longer, daydreaming, and simply chilling. There is so much satisfaction in simply being on weekends. It is unparalleled.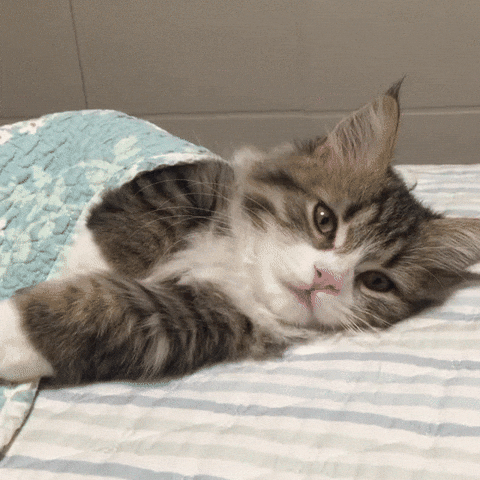 Another thing taking up my newly free time is Twitter. I've been spending way more time on Twitter recently. I'm engaging with people, sharing random things, and MAKING FRIENDS. That's the biggest part.
Since I'm present on that platform more and I'm trying to be more social, it's actually making a difference. I've made a few new "friends"* whom I've DMed and had conversations with. And we all know that I'm here for the chit chat (proof).
Another upside to me spending a lot of time on Twitter is that my blog is getting more views from Twitter. Since I'm engaging more on the platform, I believe my tweets are also shown to more people. Or maybe more people care about me now. So when I share my blog posts on there, more people click on the links and read my posts!
I've also been getting retweets from other bloggers which has not happened before! The only retweets I used to get were from retweet accounts whom I tagged. This is a new and very happy change which I'm still processing.
*I'm unsure after what point I can call them friends. Don't want to be presumptuous.
Alright, that's all for today. I think I've spoken enough.
Chat with me!
What's up with you? Any new developments in life or online? Are you active on Twitter? What would you share if we were having tea/something else right now? Tell me in the comments!