This topic has been on my mind for at least two months now.
I wasn't sure if I should talk about it in a blog post or simply rant about it to a friend. But also, no one whom I text that much has a blog or bookstagram account which means they won't relate to this.
For the sake of this post, I'll be sticking to blogging. But some of this applies to bookstagram as well.
Also, this post and my views might offend some people because a lot of bloggers I interact with do this. So.. yeah. I'm a teeny bit nervous.
Although I decided to write this post a couple weeks back, I was waiting for my exams to end so that I can write with a clear head. There is a lot about this topic in my mind.
the origin story
A few years back, when I first started blogging and was awed by all the amazing content, I came across the comment back phenomenon*. For every single comment that bloggers got, they would take the time to visit the person's blog and drop a comment back. There was even a challenge on it, I believe, to motivate more bloggers to do it.
I was introduced to this through Cait @ Paperfury. I noticed it because every time I commented on her posts, she would drop a comment on my posts as well.
Commenting back as a form of appreciation is wonderful.
Let's not forget that comment back culture started like that. It was through bloggers who wanted to appreciate every single comment. They wanted to give back. Once a few bloggers started doing it, more and more bloggers took inspiration and did it too.
I like to think of that time as the golden period of appreciation in the blogging community. You had many bloggers spending a lot of extra time and effort to comment back. I did it too! I did it as long as I could sustain doing it. It made me more appreciative of bloggers who did it all the time because, damn, it takes effort.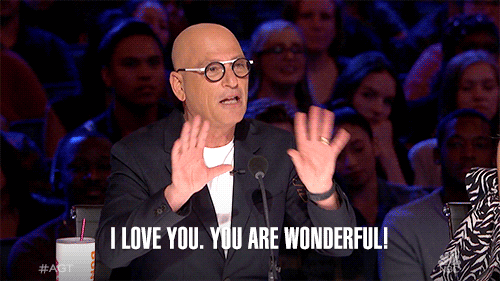 *I don't know what else to call it?
the transformation
I have been blogging for almost 5 years now, which is a lot for many people and not as much for others. But it is long enough to witness how comment back culture has changed.
During my 5 years, but especially in the last year, I've been a part of many blogging circles and spaces. I started being more active on Twitter recently which led to realizing that Twitter can be a good marketing platform. And while looking at Twitter marketing methods that other bloggers followed, I found today's version of comment back culture.
From a form of appreciation, commenting back has become a marketing strategy.
As I follow more bloggers on Twitter and see more promotional tweets, variations of one sentence is becoming more common.
"I comment back".
the intention
What the sentence is for:
Blogging is hard and there are new blogs created every single day. We all want our posts to get more attention and get more comments.
As a blogger, if you see that another blogger is commenting back on everyone's posts, you would be more inclined to comment on their post. They get another comment and you get another comment—everybody wins.
Related: Ming wrote a post FOR comment-for-comment culture with some really good points!
How it helps:
The simplest reason is that it's nice to receive more comments. Who doesn't like more comments, right?
But if you are a hardcore blogger or someone who wants to go the extra ten miles with your blog, you might know about SEO & page ranking.
Search engines are a great way to passively receive many views and comments without having to constantly advertise your post. SEO is the algorithm that reads & analyzes every single post on the internet and ranks them according to how "good" the post is for a certain topic or search term/phrase.
Basically, if you want your post to rank higher, you need to look at what SEO considers. Number of views and comments is a major factor that affects page ranking. The more views and comments you have, the better your post is.
Comment back culture helps because it drives people to your post and it helps your page rank better.
Related: Is blog hopping important for your blog? // discussion
the result
and my thoughts
Disclaimer: I have nothing against the bloggers who use commenting back as a marketing strategy.
It helps and it works. If it brings more success to your blog, go for it. I am all for success and getting that coin.
But I personally don't like it because of ONE reason only.
It doesn't help form relationships.
There can be many different reasons for someone to start and continue with a blog. It can be to share their opinions, to use the blog as a journal, to start a second income, or to be a part of an online community.
I am here to share my opinions and make friends. While I may get distracted with all the advice posts that exist which tell me to focus on SEO, use Pinterest for marketing, and become self-hosted or use a host that is not WordPress—at the end of the day, I'm not here to earn through this blog. I'm here for opinions and people.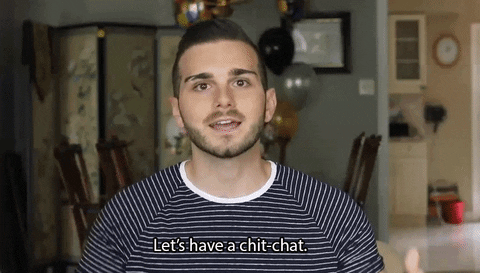 One of the biggest ways to form friendships with bloggers is through comments.
Everything starts with comments. You comment on a blogger's posts regularly, they find out you exist and maybe visit your blog out of curiosity, and soon or after a while you start having conversations and become friends. You might even move to social media to have conversations properly.
You know what stops that? Not knowing whether the comment is really genuine.
I gave in to the comment back culture as a marketing strategy recently and declared that I will return comments for a couple posts when promoting on Twitter. So I have insight to share from BOTH SIDES. The "you didn't try it so you can't properly criticize it" argument is not applicable. Just saying.
As the blogger receiving comments:
For every single comment that I get, I don't know if the person actually liked my content and is hence commenting. It might just be that the person visited because I said I'll be returning comments and therefore does not care about my content at all.
The latter is a very valid possibility. And I don't want that. I'm here to talk and have discussions. While I'd love for more people to see my content and comment, I'd rather have 1 genuine person commenting than 10 people who comment just for the favour to be returned.
Out of the 10 comments, there might be people who commented because they liked my words. But because I said that I'll comment back, I don't know how to differentiate the comments and their reasons. Unless the person is a regular visitor, I doubt every comment I get.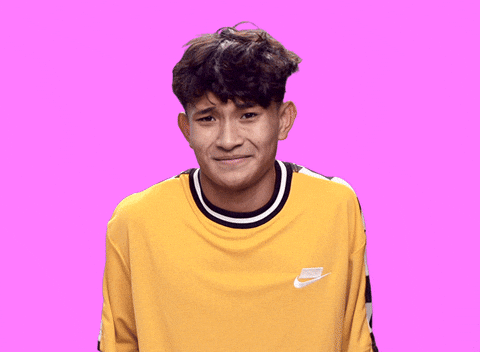 The doubting is the worst. Even normally, there are comments that just say "great post" and that's awesome. But when it comes to comment-for-comment, "great post"* may mean that the person simply said something in order to have the favour returned.
Small aside here, because of this comment back culture, there are even posts on what makes a "good comment" and how to drop proper comments. This makes me question everything. All comments should be accepted without having random rules in place.
The question also comes down to whether I'm attracting the right tribe. Since its comment-for-comment, people who are absolutely not interested in books or my life could come and drop a line. Sometimes, its obvious that they're not interested in what I have to say. And that hurts, okay? I'd rather have no comments at all.
Another doubt that I have is whether my post is actually good. When you put something on the internet, likes and comments are like validation. That makes me happy. In comment-for-comment scenarios, I don't get that happiness or validation. My brain will not accept that the comments validate the quality of the post.
As a blogger commenting on posts:
I really like leaving comments and, more often than not, leave long comments because I start rambling. But long comments = showing appreciation for the post so it's alright. Everyone knows that.
But also, I mostly leave comments when I want to actually talk to the blogger and have conversations. I hope for a reply and I hope for more conversations in the future. It's how I start talking to bloggers and make friends.
First of all, leaving comments just for a comment back makes me feel guilty. Even if I read the whole post and drop a "proper" comment. I feel guilty because of the meaning I've attached to comments. If I don't resonate with the content and yet write a comment, I feel like an impostor.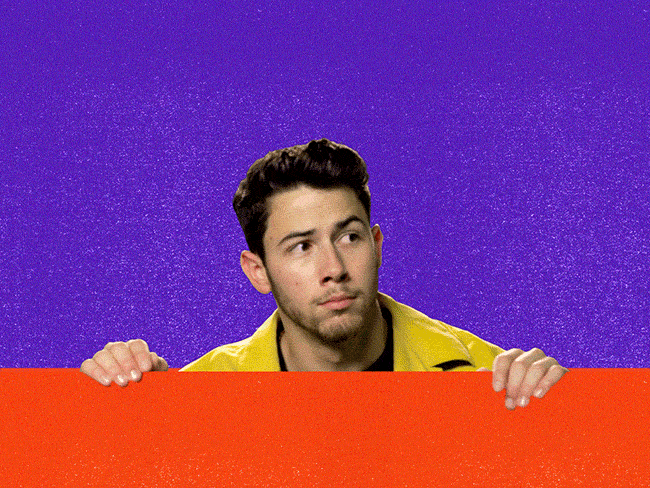 Second, I don't know how to start conversations with bloggers who follow comment-for-comment. I can think of at least three bloggers whom I would like to have conversations with and be friends with but I don't know how to approach them because they always follow comment-for-comment.
Even though I follow them and drop comments without expecting one in return, they return comments because of their policy and marketing strategy. Since they comment back all the time and they're known for doing that, I don't know if they even consider that some comments are people who want to actually talk to them. When I do get comments back, they feel impersonal because it's not done out of appreciation or wanting to give back.
I don't know how to signal that I WANT TO HAVE CONVERSATIONS WITH YOU. And that's really frustrating for me.
conclusion
Like almost everything else, comment back culture started with very good intentions. It's still not bad but I don't like the reasons behind it nowadays.
My opinion is completely personal and I don't mean to attack anyone. As you probably understood, I don't like it because I'm here for a completely different reason and the current comment back culture doesn't fit in with what I want.
I also don't like it because of what it looks like to me, even if every blogger who comments really likes my content.
Related: Marie has a post on fake engagement in book blogging which you can read for another take on this.
Note: I got a new domain, and hence, have discontinued this blog! Please follow my new blog for new & better content!