Last week was F U L L of events.
The week before that was super hectic for me and my plan was to take a chiller time to recover from that. I did manage to somewhat recover, but last week was still pretty full. I have UPDATES.
The Sunday Post is a weekly blogging meme hosted by Caffeinated Book Reviewer.
HACK-IT-ON 3.0 AFTER PARTY
If you read my last Sunday Post, you would know that I was part of the organizing team for a three-day hackathon. To celebrate the success of the event, and to congratulate ourselves on handling everything well, the team headed out for an after party on Monday night.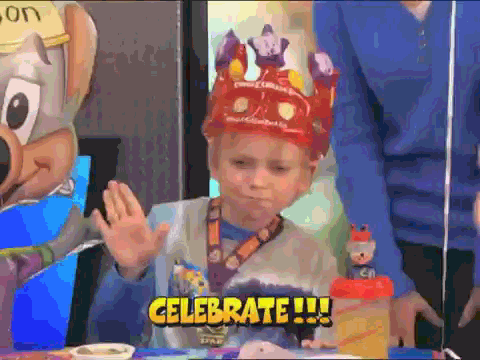 We went to Harry's restro-bar in a mall nearby and enjoyed the heck out of the night. We had a night of food, drinks, and dancing. It was really fun, especially since we were a large group of over 30 people. It was a good ending to the event.
There were some messy scenes, considering that it was a party with drinks and everyone was happily chugging down mugs of beer. It made up for an interesting night that is part of the college experience, though!
I had gone to college on Monday, with barely any sleep from the weekend, because I had lab. Add the exhaustion from the party, and I just needed a LOT of sleep. So I didn't attend classes on Tuesday because I was really in need of a 10 hour sleep.
I GOT MY NEW PHONE!
And it's awesome. It's so much better than my old phone, I could cry. I got the Samsung M30s with the 6GB+128GB set, and it's so damn good. The battery lasts so long! I used to limit my phone use SO MUCH before because my battery used to drain very quickly, making me charge the phone thrice a day.
But with the M30s? Lol. It has a 6000mAh battery y'all. Even if I use my phone heavily, it lasts me 24 hours. I even used it upto 2 days recently. It's the best mid-range phone in the market right now, and I'm so glad that it was within my budget.
My main priorities were battery, memory, and camera. This phone is a serious upgrade. I can't wait to take better pictures with this phone for Instagram haha.
I fell sick with a bad throat infection
I have no clue how but I woke up on Wednesday with a VERY bad throat. It hurts every time I swallow. I'm still sick and it looks like this will take time to heal. My immunity system is very shitty at this point, it's kinda funny. I'm trying to manage with home remedies and lots of hot water.
I WAS GIFTED A BOOK!!!
A couple months back, I had published a blog post for a Top Ten Tuesday prompt called 10 books I've read that I want on my physical shelf. It was basically books that I've read as ebooks or from the library and want to own. One of my top books was Ignite Me by Tahereh Mafi, who's price I've been eyeing for MONTHS. It just never goes down!
Leelyn from Leelyn Reads commented saying that she'd be glad to buy Ignite Me for it and I was OVER THE MOON. I contacted her on twitter, where she took my address and SENT IT TO ME via Book Despository.
The book finally arrived this week. AND I'M IN LOVE. Leelyn sent me a hardcover of the book which has deckled edges! 1) I had only two hardcovers before that because they're expensive af and 2) I've never even SEEN deckled edges????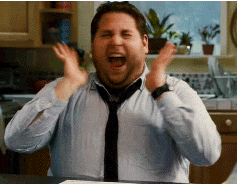 Y'all. Leelyn made my year. I was so stocked that I even made a video series on my Instagram stories just gushing over the beautiful book. And I barely ever show my face on there! I. Am. SO. HAPPY. I just look at it on my bookshelf at random times and smile with love :')
Pictures of the book to come soon!
I started a new theme on Instagram!
If you've been following me for a while, you might know that I change my Instagram theme VERY frequently. I make sure that every theme has at least 15 photos (enough to fill a phone screen), and only extend if I'm still in the mood for the same theme.
Since I got my new phone, I've been excited to try out a theme that I wouldn't have gone for before. Specifically, an outdoor theme. My last phone's camera wasn't good with lighting, and hence I had to get very friendly with the exposure option in editing apps. But with my new phone, I'm diving into an outdoor theme immediately.
My idea was not just outdoor, though. It's to have a more casual, daily-life theme where there aren't elaborate setups and a ton of props. I'm also going to try for a less "happening" theme. Basically, which doesn't have too much happening in the photo. A little more minimalistic.
I found a VSCO filter recipe picture on Pinterest which is the main source of inspiration for my new theme. You can check it out here.
My issues with this theme were apparent right from the beginning, as I thought about what would trouble me.
We're currently having monsoon season.

It rains every evening. This means that by the time I get home from college, the sunlight is gone and it's most likely already pouring. I can't take photos near home.
I spend most of my days in college, and I have absolutely no clue how to take enough photos in college to match my theme. I roped in a friend of mine yesterday to help me see if my idea is viable by going around college and trying out some pictures. She's also an Instagrammer, with an art journal page @artdrenalyn (which you should DEFINITELY check out), so I knew that she's the best person to bounce off ideas with.
I need help with outdoor pictures. I suck at them. I tried a theme like this once before, but I made all the pictures black and white since I couldn't keep consistent lighting, and I kinda hated that theme. It just didn't come out well. So yeah,

my biggest challenge will be taking pictures or having others take my pictures.
I started the theme yesterday, though! I quite like how the first picture turned out. It's actually my friend sitting with the book while I was trying out angles and stuff. I'm stoked to see what I can do with this theme, and my friends have offered to help out so that's awesome.
---
And that's it for this week's Sunday Post updates!
Twitter | Instagram | Goodreads | Pinterest
How was your week? Was it filled with events or a chill one? Tell me in the comments!